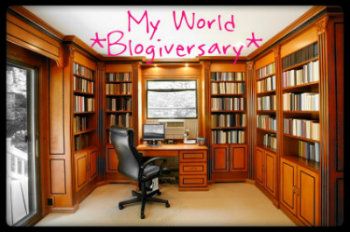 HAPPY THANKSGIVING!!!
And thank you for taking time out of your busy day to help me celebrate my first blogiversary!! For the first-timers, I will be hosting a giveaway ending at the end of this month. See all the great prizes and fill out the rafflecopter below!
As part of my giveaway, I am posting a spotlight each day for the rest of the month, showcasing a different contributor each day.
Writer, reader, book/music/film/travel reviewer for In Classic Style, editor, cook, lawn mower, treat master to Zippy, Kipling, Ajax The Gray, & Eartha Kitt'n.
If you feel like reading a short sharp tale, please find my eBook over at Amazon. The print version is under construction at the moment. I apologize for this delay.
Thank you for giving short stories a chance.
Sandcastle and Other Stories details: Ten literary, psychological, and suspense tales collected in Sandcastle and Other Stories are nothing short of an adventure through a roiling sea of emotion. An old man twisted by fate and a lost love . . . a young girl playing on the ocean shore becomes entangled in nets of a mercurial god . . . a divorced man mired in troubles, coerced into taking a singles' cruise . . . a Hollywood actor in a television drama, always typecast as the bad boy . . . a child kept awake by night terrors, and a woman who hides her secretive personality from everyone on the beach one sunny day. Genuine voices of the characters, mixed with a clear-eyed tonal directness, make this a series with mesmerizing psychological interaction. Stories span a broad depth of human understanding and build a bridge between deepest chasms of pain and high portals of joy. Read Sandcastle and Other Stories and stand witness to unspeakable hate sitting with cozy wile, right beside unconditional love -- a provocative and compelling mirror on the human condition.
If you'd like to read about the rave review at The Huffington Post (by John Malik), click here.
You can read an interview with Justin Bog here.
You can win a Kindle copy of Sandcastle along with many other books, by filling out the rafflecopter below.
If you don't win, you can buy the book here.