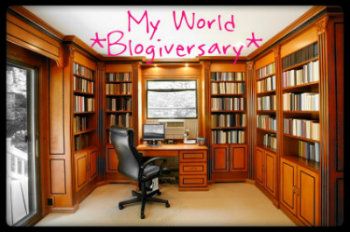 Thank you for helping me celebrate my first blogiversary!! For the newcomers, I will be hosting a giveaway ending at the end of this month. See all the great prizes and fill out the rafflecopter below!
As part of my giveaway, I am posting a spotlight each day for the rest of the month, showcasing a different contributor each day.
Today, help me welcome author, Christopher Buecheler!!
My Name Is Christopher Buecheler
But you can call me Chris.
I'm a web designer/developer by day and a novelist by night. I was born in Massachusetts and raised mainly there and in Syracuse, New York. I have held Senior Web positions at
GameSpy
,
Humor Rainbow (OkCupid)
, and
Crispy Gamer
. At all three companies I was heavily involved in all aspects of front-end design and development, as well as working with the engineering teams to make the sites function. Additionally, I provided support to the Marketing and Ad Sales departments, and worked closely with Editorial. I also sometimes wrote for the sites, when I had the time.
Currently I am employed on a contract basis by a small San Francisco startup,
GoldenSpear
. I have also developed and launched
BlogShouts.com
, through a company I started with a friend,
Dart Publishing Ltd
.
I have self-published three novels, with a fourth on the way. The first,
The Blood That Bonds
, is a free eBook that has been downloaded over 400,000 times. The sequel,
Blood Hunt
, was released on September 1, 2011, and has sold more than 22,000 copies. The final book in the trilogy,
The Children of the Sun
, was released on November 1, 2012. I've had short fiction published in
GUD Magazine
and
Aurora Wolf
, and I write non-fiction cocktail articles for
Primer Magazine
.
I move pretty frequently. In the past twelve years, I have lived in Orange County, California; Syracuse, New York; Philadelphia, Pennsylvania; Manhattan and Brooklyn, New York; and Indianapolis, Indiana. These days I live in Providence, Rhode Island, with my wife Charlotte, and our two cats, Carbomb and Baron Salvatore H. Lynx II. In my spare time – of which I never seem to have enough – I invent cocktails, brew beer, travel, study French, play guitar and drums, follow the NBA and NFL, and visit local bars and restaurants with my wife and my friends.
Two is trapped: hooked on heroin, held as property, forced to sell her body to feed the addiction. Time brings her ever closer to what seems an inevitable death and Two waits, uncaring, longing only for the next fix.
That's when Theroen arrives, beckoning to his Ferrari and grinning his inscrutable grin. He is handsome. Confident. Eager to help lift her out of the life that's grinding her down.
The only problem? Theroen is a vampire.
His blood can cure her addiction, grant her powers she has never had, change her forever into something greater than she was. But when he sinks his teeth into her neck, Theroen also thrusts Two into a world of danger, violence, madness and despair. The powerful, twisted elder Abraham will use her arrival to shatter the uneasy peace that exists in his mansion, bringing an end to the dark game he has been playing for centuries.
He killed her lover, and for that crime and many others, Two Majors cut off the vampire Abraham's head, reduced his remains to ashes, and scattered them to the winds. Now each night she wanders New York, freed from the chains of heroin addiction but longing still for Theroen's kiss, the taste of blood on his lips, the echo of his thoughts in her ears. There are other vampires out there; she knows it, and so she hunts.
Tori Perrault spent a dozen years living in the woods, stalking her prey in the dark and killing without mercy. Now, she too has returned to humanity, and struggles to come to terms with all that has happened. Her parents' love smothers her and life seems empty. She spends her nights in the bottle, and in the company of strange men. She doesn't know that she is watched, until the fragile life she has rebuilt is torn from her and she is dropped suddenly into a world she never knew existed.
Rhes Thompson and Sarah Taylor have never met a vampire, and never want to. All they want is to help their friend Two, who falls further away from them with each passing day. They have all but given up when they are thrust into a world of madness, death, and vampire politics beyond their understanding. They must abandon their concern for Two, and worry instead about saving their own lives.
Blood Hunt is the ambitious sequel to the popular Urban Fantasy novel The Blood That Bonds. Nearly twice as long as the first novel, Blood Hunt weaves together the stories of Two, Tori, Rhes and Sarah, along with a large cast of characters both old and new, as they attempt to navigate their way through the difficulties they face.
It's been two and a half years since the American council defeated the Burilgi rebel Aros Kreskas and restored order to their world. With the Children of the Sun, the militaristic cult of vampire hunters, in a period of apparent dormancy, the vampires of North America have enjoyed a time of relative peace. Two Majors has spent the years focusing on training with body and sword, and on rebuilding the life that was torn away from her by Abraham. She still holds out hope that she might someday locate her friend Tori, and bring the former vampire to salvation, but with each passing day that outcome seems less and less likely.
When The Children of the Sun strike at a trio of vampires visiting Chicago, it begins a war that will eventually devastate the American council and threaten every vampire not only in that country, but in all the world. The Children have found their weapon, and trained her, and now she has become an engine of destruction hell-bent on eradicating every last vampire on earth. Tori Perrault, once like a sister to Two, is now her greatest enemy.
Survival depends on a desperate plan: Two and her companions must take the fight to the Children themselves, or risk losing everything. There is no choice but to fight, and only one question remains: where, exactly, can the Children be found?
The elder vampire Ashayt was once a simple peasant girl living in Egypt, on the outskirts of the great city of Memphis. Her life changes first when she meets a man -- Amun Sa -- with whom she falls in love, and second when she meets a deadly creature in the reeds, who bestows upon her both the gift and curse of immortality.
This two-chapter story is a spoiler-free excerpt from The Children of the Sun, the conclusion to the II AM Trilogy by Christopher Buecheler.
Issue 2 celebrates Heaven, Earth, and Space in-between; it is touched by religion, grounded in technology and comfortable with the occult.
There is a language-stretching piece triggered by the Talmud from the legendary Hugh Fox, poems by haiku heavy-hitter Jim Kacian, the surprisingly touching 'By Zombies; Eaten' from Christopher William Buecheler, and an alien perspective on human spirituality by Tina Connolly in the remarkable 'The Salivary Reflex'.
--all part of a drool-worthy two-hundred page selection of over twenty authors and artists.
I absolutely LOVE his writing!! Unfortunately, I wasn't blogging when I started reading his books, so I have no review to show you, just know I am VERY excited he is participating!

Christopher has generously donated all three of the II AM Trilogy books, in print! This prize is open to USA fans only, as the shipping cost would be crazy to ship international, but there are plenty of ebooks up for grabs! You can enter to win by filling out the rafflecopter below. Of course, as always, if you don't win, you can pick up these great books at the following links...
The Blood That Bonds
You can also find Christopher at the following links..